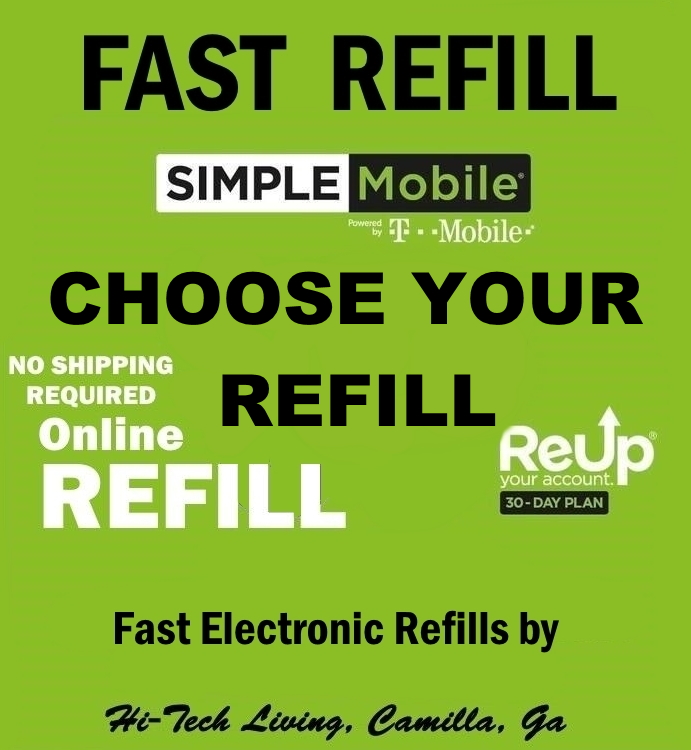 SIMPLE MOBILE PHONE OR HOTSPOT REFILL PORTAL
$5 and $10 Data only refills are data only!
They do not extend cycle time and do not rollover.
Note: Refill will be electronically applied same day.
There is a $3.75 processing fee at checkout.
SIMPLE MOBILE DEALER SIM CARDS
CAN BE ACTIVATED WITH ANY PLAN
OR USED TO REPLACE DAMAGED SIM
Purchase includes Sim, Activation, and

3 Months

of Service
Plan includes Unlimited Talk, Text, and 15GB LTE DATA per Month
After received, contact us to Activate.